As was announced recently, Greentree International Ltd was acquired by MYOB earlier this month. Greentree is one of Verde's key software vendor partners and has been since 2002. This is an exciting announcement for a top New Zealand producer of ERP software that is now gaining access to the resources of a large ASX listed company. Last year, MYOB was the largest ever pure tech IPO listing on the Australian Securities Exchange and recipient of the BRW Most Innovative Large Company of the Year award.
Having spoken with all of our customers, initial feedback has been incredibly positive and we see the synergy between MYOB and Greentree as a win-win. The combined strengths of the two organisations will drive innovation and provide greater opportunities as we continue to evolve and grow. As a partnership business, we deal in long-term collaborations, not short-term transactions and we will remain focused on providing our customers with innovative and customised solutions along with the best service possible.
For the official announcement please read the full media release from MYOB here.
Vlad Kozak, CEO, Verde Group NZ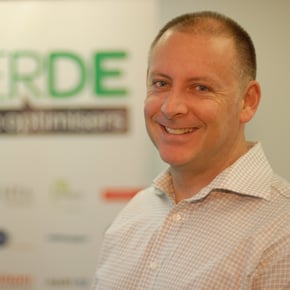 Vlad Kozak
Our illustrious leader embodies the optimisers' culture: part programmer, part solution designer, part sales evangelist, 100% solution focused. Vlad started with CBA straight from University, did stints with Oracle, Epicor and another ERP reseller, before becoming a founding shareholder and executive at Greentree. There at the start, Vlad is responsible for many of the key features that today differentiate Verde software from its competitors. 25 years in the business hasn't dimmed his enthusiasm – he plays with business software in his spare time!