Recently, I wrote a piece explaining what change management is and why it is crucial to the success of every enterprise software project. In fact, that statement goes hand in hand with another 'industry truism': project success often depends more on your choice of partner, than it does on your choice of vendor. In other words, it comes down to the people who implement your software, not the programmers who wrote it!
This is a crucial distinction we work hard on. It's what makes us Verde. And it is why we put change management front and centre of every project we deliver.
Experience – and plenty of evidence in the public domain - has shown that even the most technically excellent software projects can fail. More often than not, in these cases, that is a failure of adoption, because with all the focus on the technical aspects of the project, the people who have to use the software after the installation experts have gone home…well, those people don't know how to use it, don't know why they are using it, and don't want to use it.
It's an obvious one, but you really don't want a situation like that.
We, too, really don't want a situation like that. Your success is our success and we've done a lot of very successful software projects over the years. Every time change management has played a central and essential role in delivering great systems for our customers, whether in transport, logistics, aged care, engineering, manufacturing or any other industry.
It's a common thread which must run through every enterprise software project.
We've recently taken a further step towards baking change management into the Verde delivery method by bringing on board Stephen Galvin. He's built a career out of change management and with a broad understanding of business and engineering, Stephen is a valuable addition to our team. He's creating uniquely 'Verde Change Management', building on recognised industry best practice, which will be applied in every project we execute.
And that comes as part and parcel of your project, not an additional line item.
Sharpening focus
Another of the perhaps obvious challenges with enterprise systems deployments is that while doing this highly demanding project, you still have a business to run. This is often why change management, even where recognised as essential, somehow hits a backburner. After all, there are only so many hours in a day, so it isn't unusual for the focus to fall on getting the software right (at the expense of getting your people right).
But the reality of it is that your project isn't about changing legacy software or modifying a few processes. Your people might not be interested in the mechanics of an 'IT project' (note: most enterprise software deployments are BUSINESS projects or should be) but rather want to know how the way they work will be affected.
This goes to the heart of why we've brought Stephen in. It means change management gets its own centre of excellence and unrelenting focus on the interests, concerns and difficulties your people will face when using new systems and processes.
His is a watchful eye that maintains focus on ALL aspects of a project for the eventual successful outcome, and it means you are free to focus on what you do best (running your business) while we have the firepower to configure, implement and test software, while simultaneously bringing you people across the line.
Applying our knowledge through past project implementations, we know change management is an integral component for any major – and sometimes even relatively minor – adjustment to how you do business. We've got a track record of helping our clients successfully adapt and embrace change. And now we're taking it up a notch, with Stephen's expertise adding to proven tools and methods.
In other words, when it comes to change management, Verde leaves nothing to chance.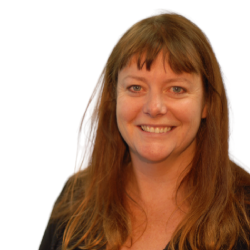 Penny Boland
As Chief Executive Officer, Penny champions the overall Verde customer experience. Working with our dedicated consulting and technical teams to ensure projects are delivered optimally – on time, in budget and above customer expectations. She is passionate about great customer service, providing value for money and the Verde guiding principle customers for life. With over 25 years experience in a range of senior IT positions, Penny's focus is to provide the right solution for each customer's business, working with them to ensure their solution remains optimised now and into the future.