Doing business inevitably means squaring off against change – be it new technologies, new business models, unforeseen competition or rapidly shifting consumer behaviours. But whilst every business has differing needs, goals, and priorities – one thing remains constant: the desire for growth. The challenge lies in getting started from a nil base of revenues or customers; for others, it involves maintaining an upward trajectory while keeping rising costs and complexity in check. As we get well and truly stuck this year, it's time to solidify those targets, and look at three things that businesses should do differently in the next 12 months, in order to grow:
RE-EVALUATE YOUR TECH INVESTMENTS
Every job, company and industry is going to be impacted by technology more, not less as we move into the new year. Last year, the Fast 500 companies in the software and hardware tech sectors in Asia Pacific showed a startling 987% average growth rate – proof that technology is rapidly transforming the way we do business today. With this growing hype around new technology, the prospect of choice and variety can be overwhelming and exciting for a business.
However, before financially committing, it's important to focus on business goals and take stock of what you already have. First, assess what's working and what isn't and align it with your business priorities. Sometimes, a simple upgrade may be in order, instead of having to adopt an entirely new system. Many cloud-based ERP or CRM platforms are pre-built with automatic updates that scale according to your business growth, allowing you to add new functions or modules as and when you need them. Where possible, that tends to prove simpler and more cost-effective than introducing entirely new services to your employees and operations.
GET INVOLVED WITHIN YOUR INDUSTRY
In the next 12 months, find a new angle for your business by putting yourself – and your brand – out in the community. Get actively involved in trade shows, conferences, and panel workshops that not only enables you to network with influencers but share ideas, gain expertise, and position you as an industry or thought leader. Hosting events and meetups can also strengthen relationships and marketing opportunities with others, helping to grow your customer base.
The benefits of collaborating and joining forces with others is immense – be it with peers from your industry, leaders in other industries, research institutions or universities – because no one person, or business, can know everything or have the best ideas. There is power in numbers when the best minds come together.
Working together also results in creative problem solving, leading to more innovation. Because small and medium enterprises account for over 97% of all businesses across APAC economies, there are plenty of grants, awards, and accelerator programmes out there to help give you a platform for more research and development (R&D) and greater market access amongst other things.
ELEVATE YOUR PEOPLE'S WELLBEING
A company's employees are its most important "assets", and happy employees will result in increased motivation and business productivity. In Asia Pacific, one in five working adults is affected by a mental health condition, roughly from 4% in Singapore to 20% in Vietnam, Thailand, Australia and New Zealand. The good news, however, is that responsible companies are beginning to engage and drive change in the mental health space in APAC, as many leaders now understand the importance of employee wellbeing.
Creating a mentally healthy workplace makes good business sense. If you implement a mental health strategy comprising flexi-hours, work-from-home policies, continual learning and development or R&R, you should reap benefits from higher staff engagement and productivity. The long-term gains are always rewarding with respect to attracting and retaining talent, as well as the financial bottom line. To do this efficiently, consider using "human capital management" software to help create rewards programs, track employee wellness, and suggest skill and career development paths. Doing so allows you to provide the "people-first" infrastructure your employees deserve in an automated framework that keeps you or your HR team from overloading yourselves.
And on that note: if you're a business owner or entrepreneur, remember not to neglect your own well-being, because you can't take care of others if you haven't first taken care of yourself. That's perhaps something all of us can do a little better – and reap the greatest rewards from – this year.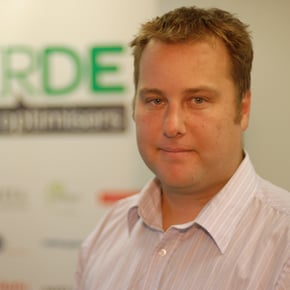 Craig Anderson
Craig has a wealth of experience in delivering business solutions across several industries. Prior to joining Verde over 10 years ago, Craig worked as a Business Analyst for several large law firms. He is passionate about improving efficiency and making life easy for the customer. Craig enjoys sailing and cars... in that order.